Chanel Dairy: The Show and Outfits on Film
Chanel Embroidered Cardigan (similar here and here)
Chanel Leather Shorts (similar here and here)
Tibi Snakeskin Effect Tall Boots (similar here and here)
Chanel Bucket Bag (similar here and here, affordable here)
The Chanel Spring Summer 2020 Show graced the Parisian rooftop with classic silhouettes and gorgeous contemporary prints. It was one of my most anticipated and favorite shows this fashion week. This year, I have been traveling with my point-and-shoot film camera, I love the nostalgic feelings of film photos and the excitement when you get the film developed. It has become my loyal travel essential that I use to create content and capture all of the special moments along the way.
Turn on your JavaScript to view content
I am obsessed with this Chanel Embroidered Cardigan with impeccable details (similar here and here). I chose these super fun red Chanel Leather Shorts (similar here and here) because I love wearing colors, especially during fashion weeks. I wore my Tibi Snakeskin Effect Tall boots (similar here and here) to keep my feet warm and cozy in the rain and the kitten heels are super walking-friendly.
Turn on your JavaScript to view content
The beige Chanel bucket bag completes this look. This bag is such a good investment piece because the bucket shape never goes out of style and it has so much volume which makes it a perfect everyday bag.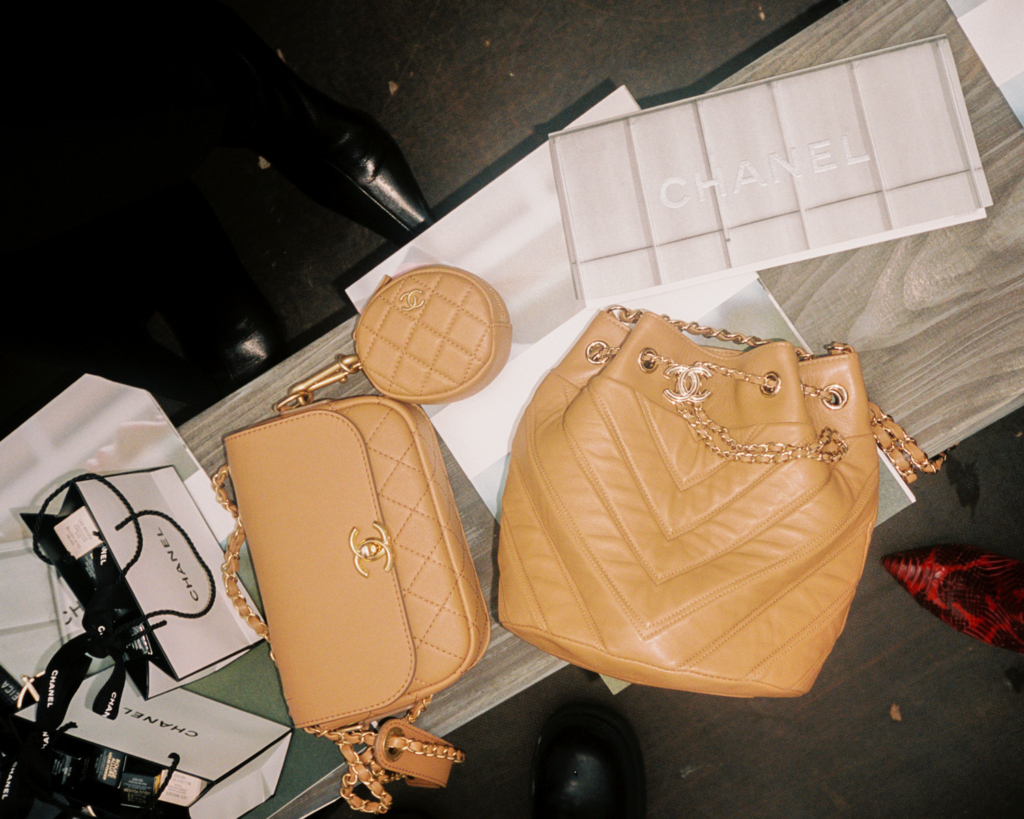 Turn on your JavaScript to view content
The article Chanel Dairy: The Show and Outfits on Film was posted by Song of Style.
+ Read more articles on  Song of Style