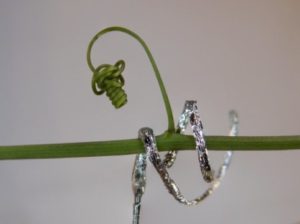 The robots are coming: new developments from delivery to valet parking and plant imitators
This week has seen the plenty of developments around robotics, from the Adidas Speedfactory tie-up with Foot Locker to others that are both commercial and surprising.
Always on the front foot of innovation and tech, Amazon is trialling a last-mile delivery robot called Amazon Scout. Like other robots of this type, it's essentially an electrically powered hamper on wheels, with security features to stop it being stolen, damaged or broken into.
It moves at a walking pace and is being tested at the moment in Snohomish County, Washington, with the robot delivering packages during the working week. During the test phase, they're being accompanied by humans, to ensure they can safely navigate their way around unanticipated hazards.
There are tests going on at present for a number of robots like this globally, and are already also being used in real delivery situations. With the advancement of tech, including smart homes, and the increasingly ubiquitous voice assistants, delivery bots feel like the next natural addition.
The delivery bot proliferation has been made possible by the huge advances in sensor technology and artificial intelligence, although they've yet to make a significant practical impact on the delivery of online orders. However, the measure of Amazon's intent is significant, and suggests plenty of potential for this type of tech.
Meanwhile, Gatwick Airport near London is introducing valet parking robots, designed to reduce traveller stress, and to also allow for more efficient, space-saving car parking. In theory, they'll be able to squeeze a third more vehicles into the same space as humans can.
It's not quite the autonomous cars you thought might be on the road by 2019, but it's an interesting application of advanced tech to the overall driving experience. The airport will have a fleet of valet parking robots on duty later in the summer, with travellers who have booked one by app able to drop off their car in a dedicated zone, summon the droid and – in theory – feel relaxed as they make their way to the terminal, while the robot uses a sort of forklift alongside GPS to move the car to a secure bay.
Security is also key here, because the driver doesn't have to hand over their keys and the cars are packed tightly together, making them less easy to break into. With the technology synced up with the passenger's flight number, the car should be ready for when the traveller returns.
It will be a first for the UK, although such technology – from Stanley Robotics – is also being tested in Paris and Dusseldorf.
And we've also heard about Italian researchers who've made the first soft robot (pictured left) that mimics plant tendrils. The important fact about this is that it's able to curl and climb, and could lead to the development of wearables that could actively morph their shape.
Researchers at IIT-Istituto Italiano di Tecnologia, led by Barbara Mazzolai, took inspiration from plants and their movement. They looked at the way plants exploit water transport inside their cells and tissues and replicated it in an artificial tendril.
Science Daily reported that the soft robot is made of a flexible PET tube, containing a liquid with electrically charged particles (ions). It's still in the research stage with no practical applications just yet, but the potential is huge.
For more technology trends for the coming year, read WGSN's round-up of CES 2019 here.
The post The robots are coming: new developments from delivery to valet parking and plant imitators appeared first on WGSN Insider.