Get to Know: Tania Sarin
Last week, we visited LA lady Tania Sarin at her beautiful home which is a visual reflection of her stylish aesthetics and Instagram feed – modern, minimalistic and elevated with her own unique perspective. She made her signature Armenian coffee (it's delicious!) and chatted with us on how she transitioned her career from stylist to influencer. And of course, we asked her to style her three favorite Song of Style looks.
Tell us your story – how did you start working in the fashion industry?
I started working in retail starting in high school for 7 years, interned a ton, worked in PR/studio services for brands and met stylists who I assisted for a couple years until I had my own clients. After styling on my own for a couple years, I realized it wasn't fulfilling or rewarding – I had gained a bit of a social following while I was styling, got picked up by an agency who believed in me, started blogging full time and have been doing it since then!
What were your biggest challenges as a stylist?
Working on set for 16-18 hour days, not having creative freedom and being treated poorly (I had a lot of devil wears Prada moments).
Turn on your JavaScript to view content
Have you always known that you want a career in fashion?
Yes, I watched my grandfather work in the industry as a costume designer/tailor for NBC growing up and always knew I wanted to be in the industry since then.
You've been in the industry for a while now, how do you stay relevant?
Making sure I'm always reinventing myself and evolving as a brand.
Who was your biggest career inspiration?
My grandfather and the Olsen twins.
Turn on your JavaScript to view content
We discovered that you make a mean cup of coffee, how do you like your coffee?
I drink a cup of Armenian coffee (soorj in Armenian) a day, it's coffee prepared using very finely ground coffee beans, unfiltered.
Favorite coffee spots in LA?
Go Get Em tiger, LA Colombe, Blue Bottle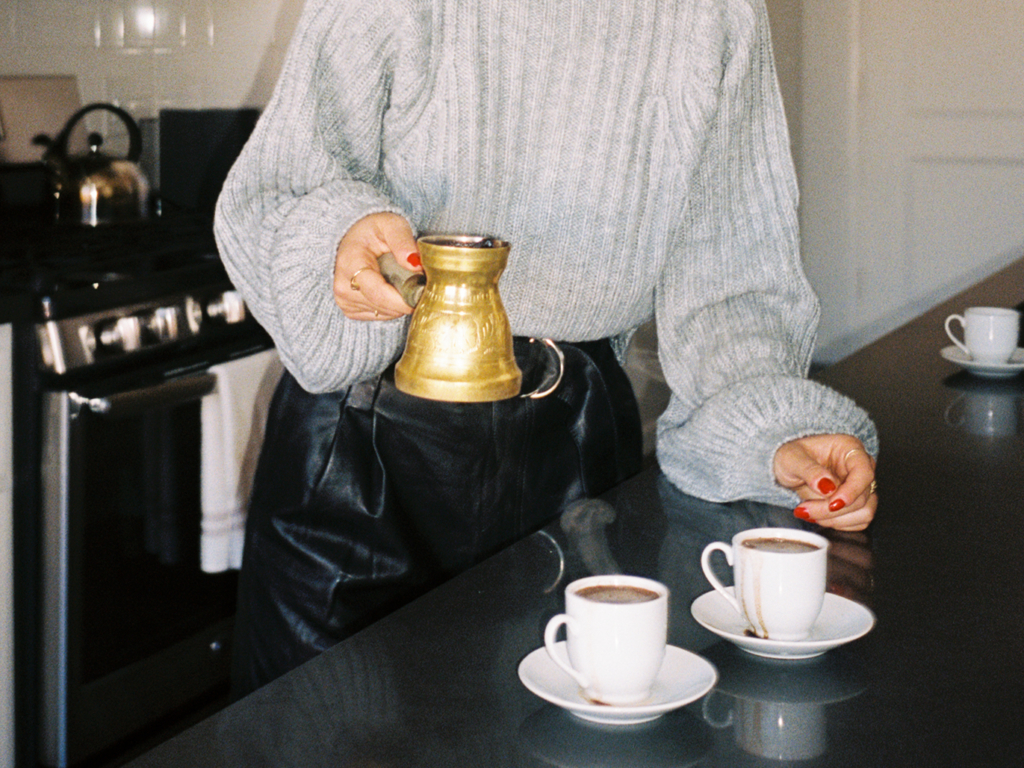 What's the biggest misconception about you?
That I'm unfriendly based on my Instagram feed since I don't smile haha, but I'm really just a bubbly and super friendly person.
We love all the Papa Sarin content! How are you spending the holidays with your fam?

Aww thank you, so lucky to have such a fun and loving father like him. We will be staying in LA and spending a lot of time at my place for the holidays. We have a pretty small family so we like to eat my grandma and mom's home cooked meals and go shopping!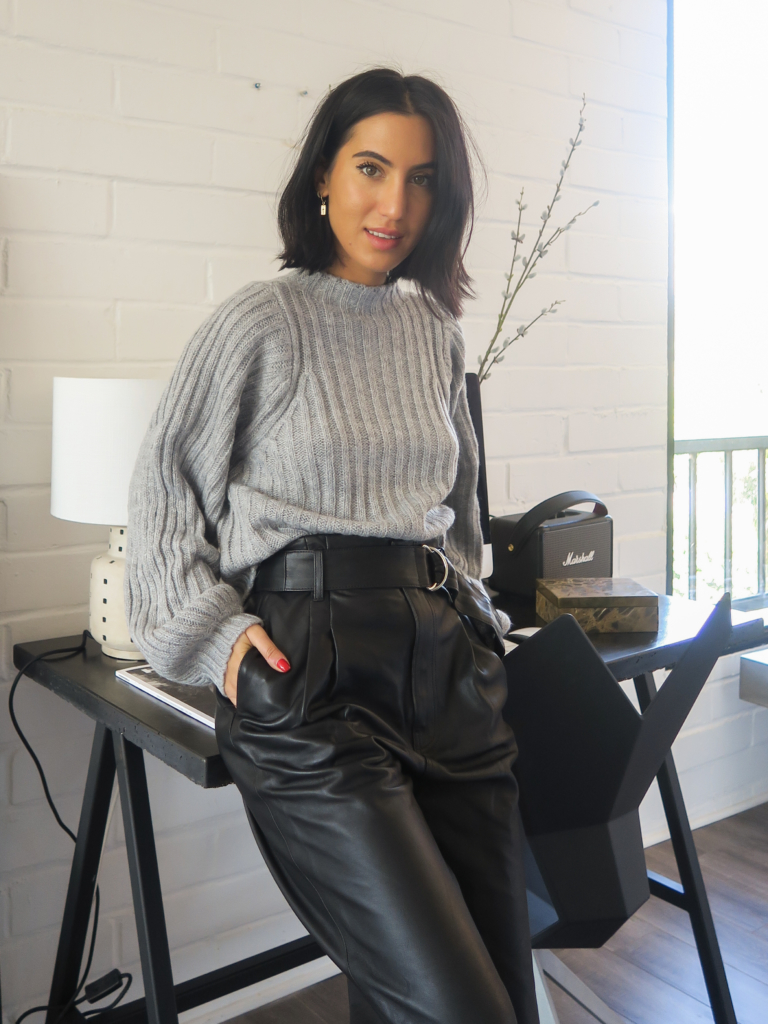 We love how you styled your home! What's your inspiration in decorating your space?
I wanted my space to be zen and super cozy with earthy tones + taking tips/inspo from Kelly Wearstler, of course.
What are your favorite home decor/furniture stores to shop at?
HD Buttercup, Rove concepts, Anthropology home, Burke Decor, sunbeam vintage & Kelly Wearstler (ONE DAY LOL).
Favorite SOS piece to wear to a business meeting and a date?
Favorite SOS piece to wear for a business meeting is the Hugo Trench Coat and the Ashton Pant. I ALWAYS get stopped on the street for it. Favorite SOS date piece is the Sebastienne Leather Pants – I feel my best/sexiest in leather 😉
Turn on your JavaScript to view content
The article Get to Know: Tania Sarin was posted by Song of Style.
+ Read more articles on  Song of Style