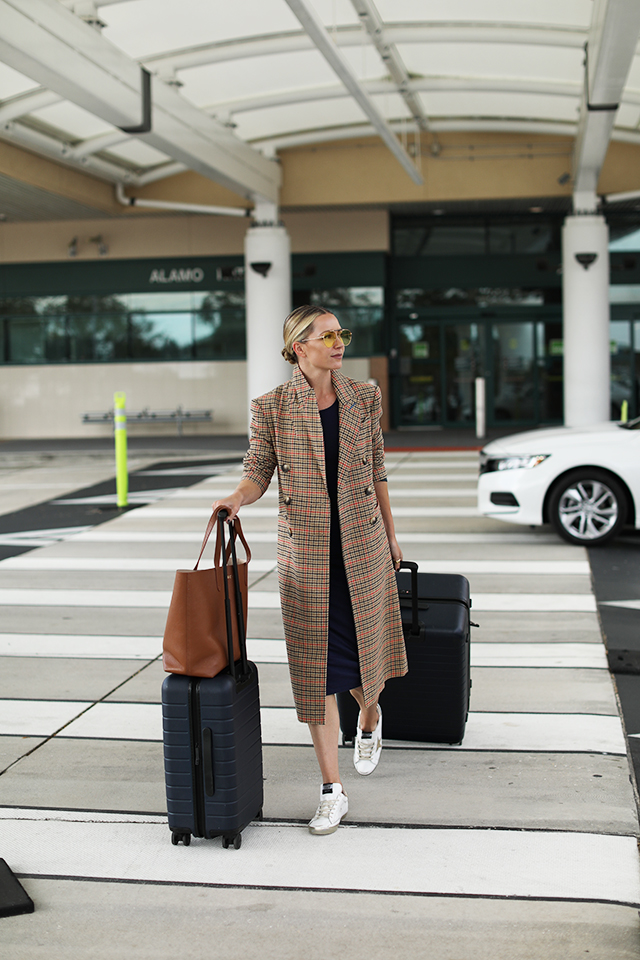 GIFTS FOR EVERYONE ON YOUR LIST //
THE TRAVELER // For the person who lives at the airport, loves talking about how many miles they have and just generally love to be on the go these a the gifts for them! I highly recommend this tile luggage tag for those who HATE last luggage (but don't we all?!). This bag is the perfect tote for on the go and I love this scarf that doubles as a chic blanket while traveling. Many airports such as SFO have banned plastic water bottles, so this stainless steel bottle is now a flight must have.
THE FASHIONISTA // While everyone may not have the same fashion taste these are some of the flashy, fashion items I am loving under $150 this season and are one size fits all. This bag is a favorite from my most recent collection and is the ultimate conversation starter. One of the most popular items I have ever posted, this phone case continues to be a crowd pleasure. I would argue this item is *the* item to have this year– I have worn mine again and again dressed up and dressed down!
THE HOMEBODY // For the one who like to get comfy, cozy and stay that way all day- these gifts are for that homebody! These slippers are a bestseller multiple years in a row for a reason- they are simply the best. I tend to choose impractical PJs like these but these in the star print are both practical and CUTE! For an indulgent night in I would also suggest this (one of my fave purchases for the year), this and this!
THE JEWELRY LOVER // That lady in your life who like a little bling can always use a little bit more! While jewelry can be extremely personal I am going to share some of my favorite brands to shop. I love Brinker & Eliza, Lizzie Fortunato and Jennifer Behr! If you are looking for some keepsake pieces she will keep forever I highly suggest Aurelia Demark (the pendant that hardly ever leaves my neck) and Suzanne Kalan.
The post GIFTS FOR EVERYONE ON YOUR LIST // appeared first on Atlantic-Pacific.