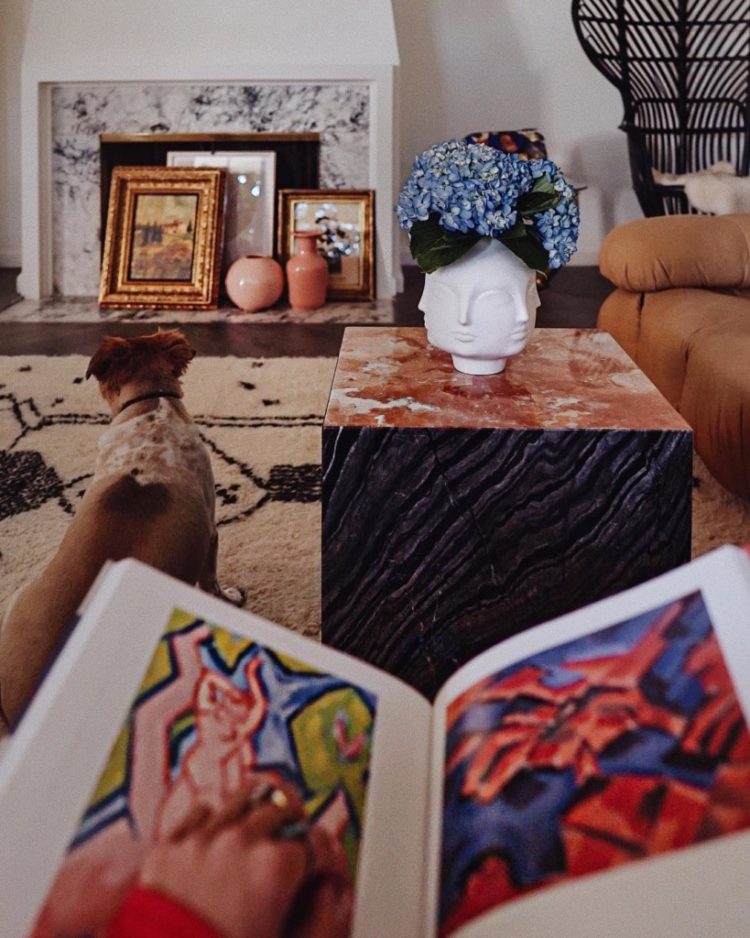 Holiday Home Decor Guide That Can Double As A Gift Guide
Can you believe that the holidays are almost here!? The SOS team loves to host from dinner parties and potlucks to cooking nights and Friendsgivings so we are sharing some of our favorite pieces to spice us your home before your guests arrive. From the best smelling candles to make any space smell of festive sandalwood and spices, to decorations in deep luxurious fall tones, here are some affordable ways to elevate your home this holiday season.
Under $50
1.Maison Louis Marie No.05 Kandilli Candle
2. Urban Outfitters Faux Fur Throw Pillow
3.H&M Stone Salt and Pepper Bowls
4. H&M Metal Candlestick
5. West Elm Rove Homescent Collection
6.West Elm Marble + Brass 2-Tier Cake Stand
Turn on your JavaScript to view content
Source:
@jellinadetmar
Under $100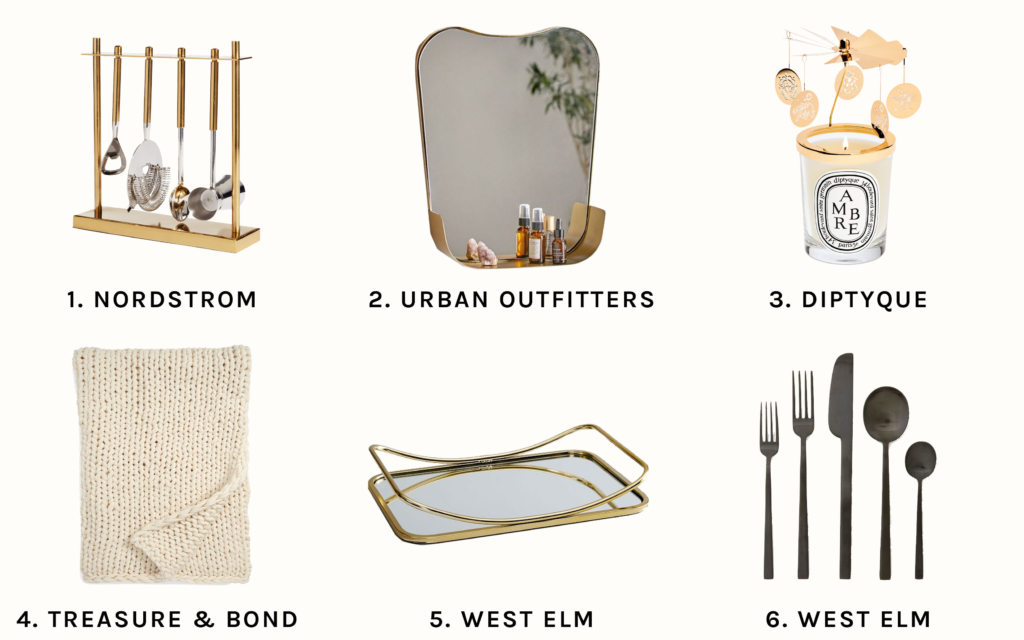 1.Nordstrom 5-Piece Stainless Steel Bar Tool Set
2.Urban Outfitters Rochelle Ledge Wall Mirror
3.Diptyque Lucky Charm Candle Carousel
4.Treasure & Bond Jersey Rope Throw Blanket
5.West Elm Modern Contour Trays
6.West ElmSmith Flatware – Black
Turn on your JavaScript to view content
Source: Trendecors
Something fancier
1.Lalique Daphne Vanity Box
2.Must de Cartier Lighter
3.Jonathan Adler Round Gala Vase
4. FS Objects Large Standing Bowl
5.Pottery Barn Artisan Vase
6.Urban Outfitters Hollyce Side Table
Turn on your JavaScript to view content
The article Holiday Home Decor Guide That Can Double As A Gift Guide was posted by Song of Style.
+ Read more articles on  Song of Style