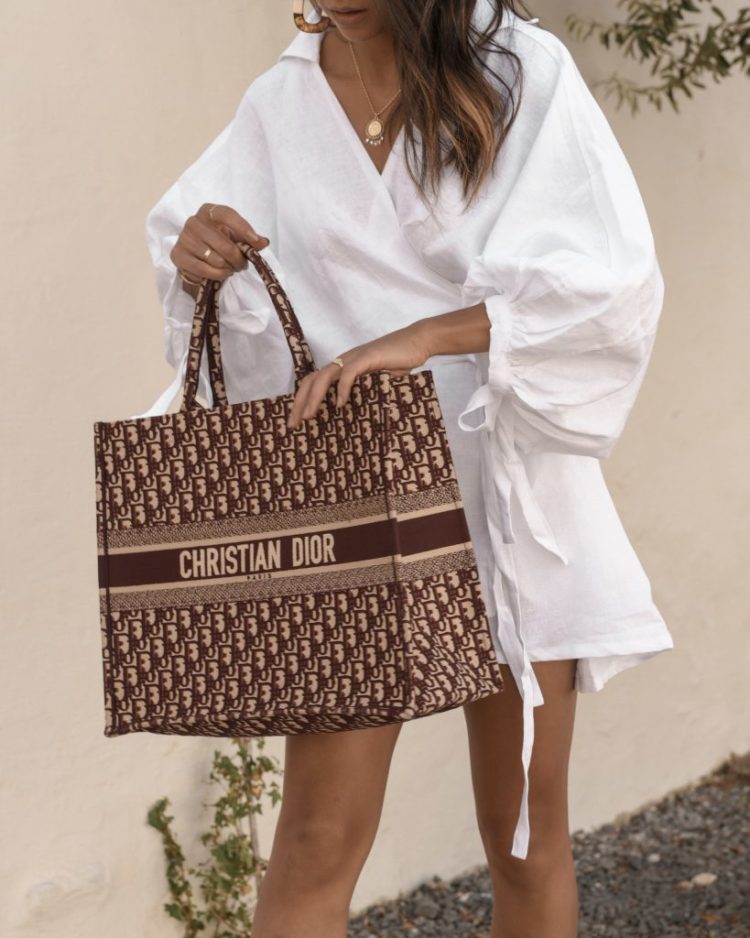 Is The Dior Book Tote Worth It?
Since I travel a lot, having a quality travel bag is pretty high on my list! I've tried different ones out but one of my favorites has been this black Givenchy bag that I bought 5 years ago. I've always returned to it because of it's square box bottom, I find I can fit almost everything while keeping it an organized matter. The leather handles are now slightly tearing from all the wear and tear and I thought it was about time to try something new.
The Dior Book tote looked like the perfect shape to me and seemed deep enough for everything I like to travel with but I honestly didn't understand how amazing it was until I took my first trip with it! This bag fits everything, I felt like Mary Poppins with all the things I could fit! It's roomy, boxy and the canvas material is nice and thick which makes it feel sturdy. The patterns and colorways are forgiving so it doesn't show dirt easily and overall it fits nicely on your rolling carry on. It also acted as a great beach bag while we were on vacation, it's versatile for work, travel and vacation. This is an investment bag that is completely worth the money!
The article Is The Dior Book Tote Worth It? was posted by Not Your Standard.
+ Read more articles on Not Your Standard