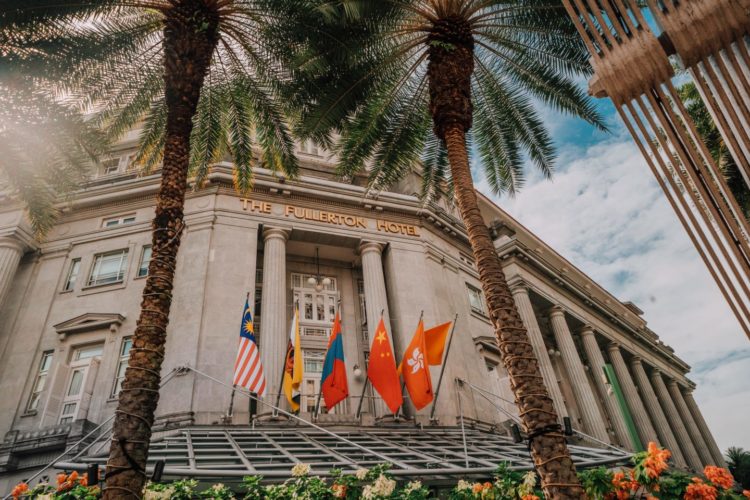 Fullerton Hotel Singapore
We visited Singapore last month to attend the annual World's 50 Best Restaurant awards, but before the official awards ceremony we decided to spend a few days hanging out in my second home. We flew in from Sydney and checked into The Fullerton Hotel. I don't know what's taken me so long to stay here as I've only heard wonderful things! The Fullerton building is really quite cool, with a very rich history. It's older than Singapore as a country! You can take an official tour to learn about the history of the hotel, which takes about half an hour. It's very thorough and worth doing. We also took a cooking class at the hotel and learned how to make satay, one of my favourite dishes. I don't know how good I'll be at recreating what we made, but it was delicious. All credits to chef and not me! Our room overlooked Singapore River, and we were lucky enough to witness some amazing sunsets from here. We ate at both restaurants, Jade (for lunch), which on the ground floor, and The Lighthouse (for dinner), which is on the highest floor. You can see our meals from both below. I particularly loved our meal at The Lighthouse, the food was amazing and it and offers amazing views of Marina Bay. You can visit the rooftop bar above the restaurant also for the view!
If you're looking for a glance at Singapore from a different perspective, and what some might call 'old Singapore', The Fullerton Hotel is a truly great stay!