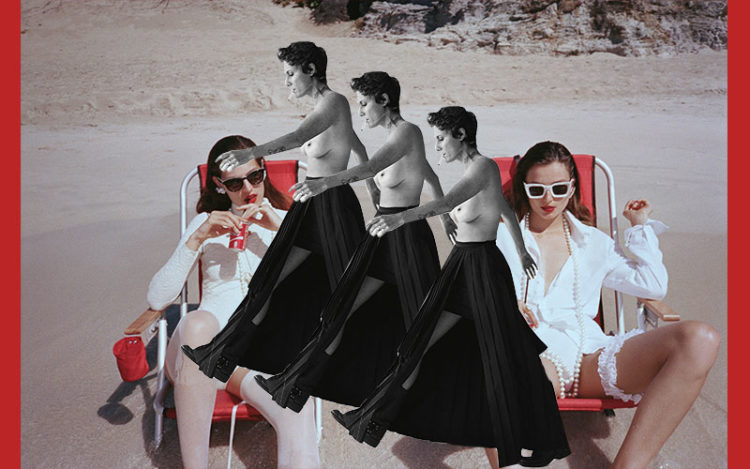 Our Favorite LGBTQ Photographers
Cass Bird
Every time when the name Cass Bird is brought up in our office, everyone's voice is filled with excitement. Only recently did I find out that she is a mom to two children with another woman whom she did not marry. In the interview with Vogue, she shared that "marriage is too easy" for a relationship that has lasted 14 years and is going strong. When asked about sharing privacy on social media and the potential harmful consequences of doing so, Cass' reaction was "can't just everyone be naked?" Through her lens, her subjects being wild and naked and free is a real life embodiment of her vision of photography, life and beyond.
Louie Banks
We love Louie Banks and especially his portraits that have a strong play on juxtaposition of femininity and masculinity. His subjects photograph beautifully and confidently in their own skin and it is empowering to look at his images. When not holding the camera, Louie is a drag queen and an active member of London's LGBTQ community. In the interview with i-D, he revealed that drag and photography both serve as creative and emotional outlets for him that allow him to express power, strength and individuality.
Campbell Addy
Campbell's pictures have a soft touch and carry a sense of intimacy through his subjects. His described his recent exhibition as a manifestation of his struggle with his religious background and beliefs. Started as a final year project, Nii is an agency and publication created by Campbell to address the issue of under-representation of race, gender, sexuality and cultural identity in the fashion industry.
Together these photographic artists make us proud of the excellent people who help us bring beauty to the world.
The article Our Favorite LGBTQ Photographers was posted by Song of Style.
+ Read more articles on  Song of Style