WGSN discovers: Almaty Fashion Week, Kazakhstan
Still a relatively young country following independence less than 30 years ago, there is plenty to draw us to Central Asia's Kazakhstan in 2019.
Rich in natural resources, the nation is enjoying an economic boom and the cultural shift that comes with it. The city of Almaty in the south of the country has established itself as the cultural capital of Kazakhstan – a hub for Kazakh designers, with an audience that's ready to appreciate and invest in them.
Since 2014, the city has been hosting their own fashion week. Previously in partnership with Mercedes-Benz, this season saw founder Janelle Bertaeva partner up with Visa for a new venture. WGSN Editor Alice Gividen headed to the city for fresh insight on new trends within Central Asia, designers-to-watch and to understand what exactly is making this fashion consumer tick.
Kirpi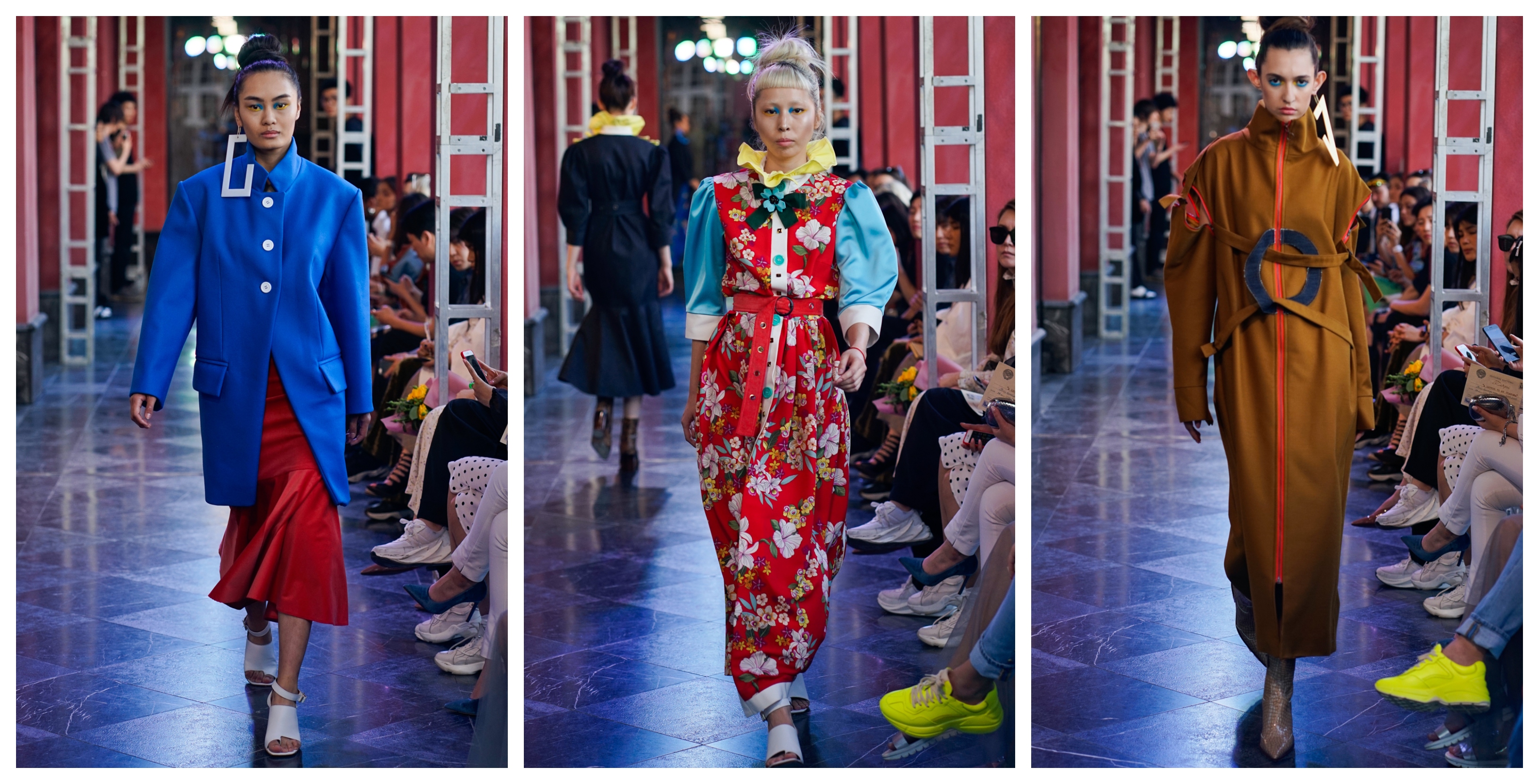 Founded in 2017, Kirpi emerged as a quick frontrunner – a real brand-t0-watch for the seasons to come.
Inspired by the strength and style of her Soviet-era grandmother, dense florals in primary colours, with added ruffles and detail was any maximalist's dream. But cut-outs and geometrical shapes brought a contemporary feel – the effect was an interesting mix of East meets West.
Amelie
Similarly, Amelie has already had an international nod from Milan's Promenade della Moda Fashion Festival, and will now go on to show this season at a central showroom during Milan Fashion Week. It was particularly exciting to see some of WGSN's cornerstone trends hitting down in Central Asia. This collection felt ahead of the industry's curve, with our up-trending #statementcrochet came through in knitwear, and we particularly loved this leather co-ord, featuring the up-and-coming city short.
Zherebtsov ­
Zherebtsov – one of Kazakhstan's most established designers – showed a collection based on aesthetics and plastic surgery. When broken down, the clothes felt commercial, but dramatic styling gave the collection a really stark, fresh edge. A real highlight was this structured bubble-wrap style trench with contrast piping.
At the two-day event, street style felt fresh, with Almaty's youth out in full force – and this appetite for local fashion isn't isolated to just fashion week. Founder Janelle also owns Lenazh, a successful boutique in Almaty's centre that stocks several independent Kazakhstani designers. "We know that we still feel raw, but it's given us a lot of scope to develop." she says in conversation with WGSN. "For our designers, it's about experimenting with design, the desire for commerciality is secondary. That's what makes it so exciting, and what makes Kazakhstan designers really ones to watch".
WGSN are set to keep a firm eye trained on the city for seasons to come.
Head to WGSN's Fashion Feed for Almaty street style, new trends and designers to watch.
The post WGSN discovers: Almaty Fashion Week, Kazakhstan appeared first on WGSN Insider.