Joanna vargas
It's that time of the year again and r
omance is in the air.
Every store is overflowing with pink balloons, chocolate hearts, and flower bouquets that could fill an entire rose garden. While celebrating love and all of its magic, let's not forget about the most important love of all, self-love.
It's easy to get carried away in the gift giving & date planning, but sometimes it's good (and necessary) to be a little selfish too. I don't typically splurge on things, but when I do, it's on skincare. (or sushi)
Joanna Vargas recently sent me their skin care line, just in time for some Valentines Day self-care.
I have fallen
in
love
with their
Vitamin C Face Wash
that I've been using every night before bed. I naturally have very dry skin, and most cleansers that I use dry out my skin even more, regardless of the quality or cost. After using this face wash my skin feels smoother, more glowy, and overall nourished.
While it washes off my make up and feels like a thorough clean, it is also very gentle and non-drying. I also love that it is not oily and doesn't leave any sort of oily residue on the skin. The product almost feels like a serum instead of a cleanser. After using the face wash for a few days, there was a noticeable improvement in my skins brightness.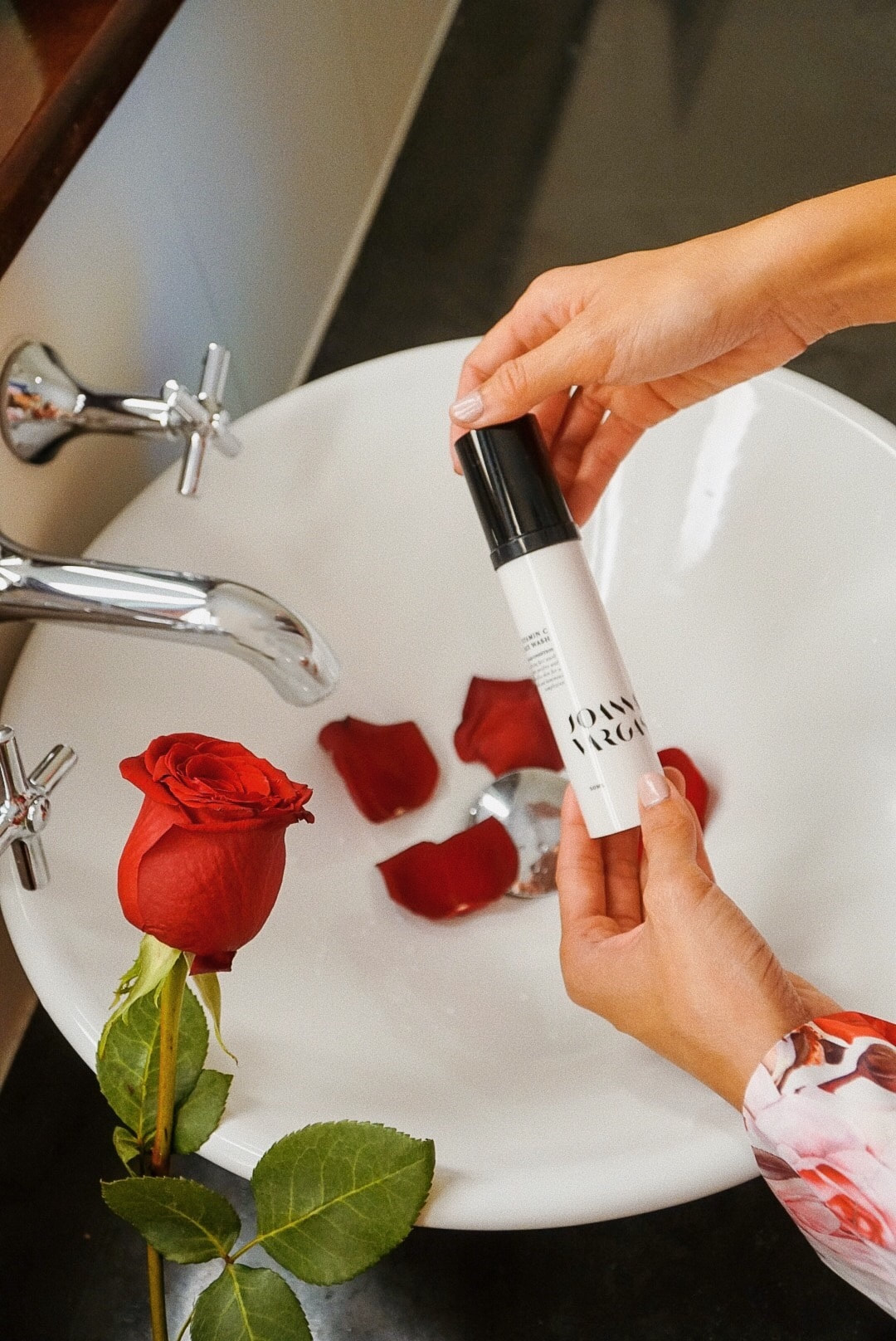 The main ingredients in the Vitamin C Face Wash are:
Galactoarabinan– which is derived from the Larch tree and is known to boost cell turnover, brighten skin, and tighten pores.
Vitamin C– protects from harmful UV rays, which inevitably cause fine lines & wrinkles.
Acai & Goji Berry– antioxidants that are known to balance skin pigment and texture.
Hyaluronic Acid- holds 1,000x its weight in water to hydrate skin
The beautiful thing about this product is that a little goes a long way. I use 1 pump on a facial scrubber and it is more than enough. Though it is a little pricey, I can justify spending good money on good products that I know I'll enjoy using every single time.

I am happy to partner with such a lovely brand that supplies products I truly love and believe in. If you would like to try any Joanna Vargas products for yourself or the Vitamin C Face Wash, you can use my code "OLIVIA" for a 20% discount at checkout.

Thanks for reading, and happy valentines day. xx

Love,
Livv
The article Joanna vargas was posted by Olivia Pascale.
+ Read more articles on Olivia Pascale