2019 trending: Why cowhide is your new leopard print
Last year, WGSN forecasted the rise, endurance and evolution of leopard print. From the stores, to the streets and social media feeds, the pull of the print was felt across all categories, but – just like everything else – it's popularity dials up and down from season to season.
WGSN watched as an appetite for an update for a wider range of animal print took hold. Snake, tiger and zebra print all hit the mainstream throughout A/W 18 19, but, as we head into the S/S 19 retail season, it's cowhide that's causing most of the conversation around the WGSN desks.
First appearing on the WGSN Trend Feed in December 2018, cowhide is the latest print to emerge on our trend radar, tying different trends and areas of influence together. Of course, the consumer appetite for all things animal print must be credited – it feels as though we've almost arrived at cowhide by accident. However, the weight of the Western trend has helped to propel this print into the spotlight.
From Calvin Klein's rodeo shirts, to the Ganni girl aesthetics (with cowboy accents – quite literally – to boot), influential brands and designers have fuelled a wider narrative around all things Western. Those Fendi Cowboy boots have now overtaken Tecovas classic, functional and universally worn boots with the number of Google searches, and the cowhide print feels like a natural build on this trend.
It may seem kitsch, or more festival-friendly, but cowhide is growing up – and quickly. Rather than falling into the Y2k trend bracket, cowhide is now emerging as a trend that's altogether more sophisticated.
Victoria Beckham, known for her chic and elevated designs, incorporated cowhide-on-cowhide looks into her pre-Summer 2019 collection. From the offset, this maximalist print isn't done by half measures, working well in co-ordinated sets, and even more so with matching accessories.
Meanwhile Jil Sander – widely regarded within the fashion community as the brand filling the space caused by Phoebe Philo's Celine departure featured cowhide clog/boot hybrids in their Pre-Fall 19 collection.
So where's it headed? According to Polly Walters, Editor of the Trend Feed, this a print that is set to work across all categories.
"We've seen more cowhide coming through in the recent men's fashion week season" says Walters. "Acne Studios updated the traditional cowhide colourway to a deep orange, giving the print an almost '90s grunge' touch".
What's more, a recent Instagram image of influencer behemoth Kylie Jenner in a cowprint swimsuit suggests it's really just the beginning for this particular print. "This is a print that looks as at home on a tailored Victoria Beckham look as it does on influencers in swimwear. Few prints can travel across categories that easily, so the potential iterations make cowhide one-to-watch for seasons to come".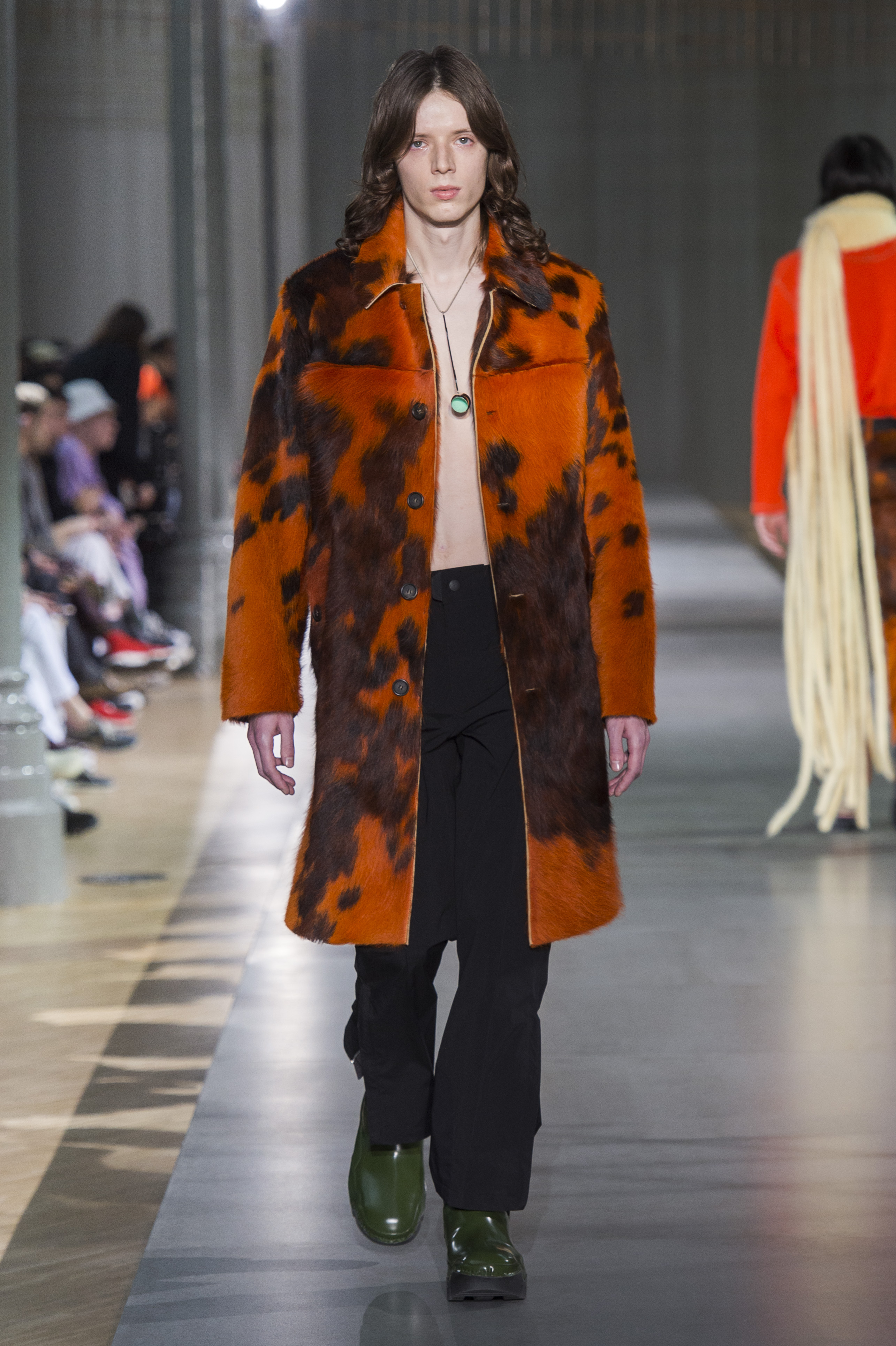 For more on trend evolution – and to continue to track cowhide in real time, head here to find out more about the WGSN Trend feed.
The post 2019 trending: Why cowhide is your new leopard print appeared first on WGSN Insider.