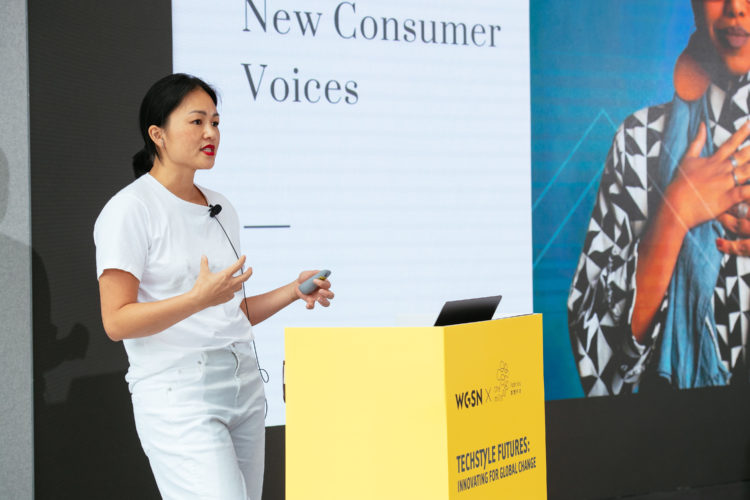 WGSN X Mills Fabrica: Closing the loop
As a trend forecasting company, WGSN sets sight on the future.
But, to build a better future, we first need to develop an understanding of the past, or more specifically, the problems that the past has trailed into the present.
Fashion is the second most polluting industry in the world, generating millions of tons of textile waste every year. Thankfully, drivers of sustainability up and down the supply chain have been making tremendous progress, with government initiatives as well as entrepreneurial efforts collectively working towards a more sustainable business model.
At the WGSN x The Mills Fabrica symposium, the forecasters and the change-makers – The Mills Fabrica, H&M Foundation, Kering Group, HKRITA, Alvanon and FENC, are gathered together to discuss all the ways they are contributing to the cause.
As forecasted in WGSN's Future Consumer 2020 report, the need for accountability is a key driver amongst customers. They're becoming more selective about where they spend, and more sustainable options are winning their money and trust. Businesses have to align themselves with these values, and industry giants like H&M and Kering Group have led the pack. All cotton used by H&M will be sustainable by 2020, and all materials will be of recycled or sustainable origin by 2030. Gucci is the first luxury brand to use metal free leather, courtesy of their Materials Innovation lab.
The Mills Fabrica is an incubator for textile innovators, set to open December 6 in Hong Kong's Tsuen Wan district. It is situated in an old textiles mill that has been converted to a space dedicated to creating a future that fuses technology and fashion, dubbed as 'techstyle'.
In the 60s and 70s, Hong Kong was the global hub for textile manufacturing, but since its shift towards finance, a lot of manufacturers move their production to China, where labour was cheap and plentiful. Factories like Nan Fung Textiles were abandoned and forgotten, and the population quickly took up with less labour-intensive and more lucrative careers. To compete with China, and now Southeast Asia, Hong Kong needs to offer superior design and innovative solutions in order to gain a competitive edge. With Hong Kong's textiles heritage and talent pool, The Mill's Fabrica bridges the the gap between tech and the fashion industry that serves as a platform for designers and startups to communicate and cooperate, not just for Hong Kong but also globally.
Sustainability is more than a buzzword, it is an opportunity for innovation – and must be high on the agenda for all brands in 2019.
For more consumer trends read WGSN's Future Consumer 2020 report, or check out other sustainability news here.
The post WGSN X Mills Fabrica: Closing the loop appeared first on WGSN Insider.