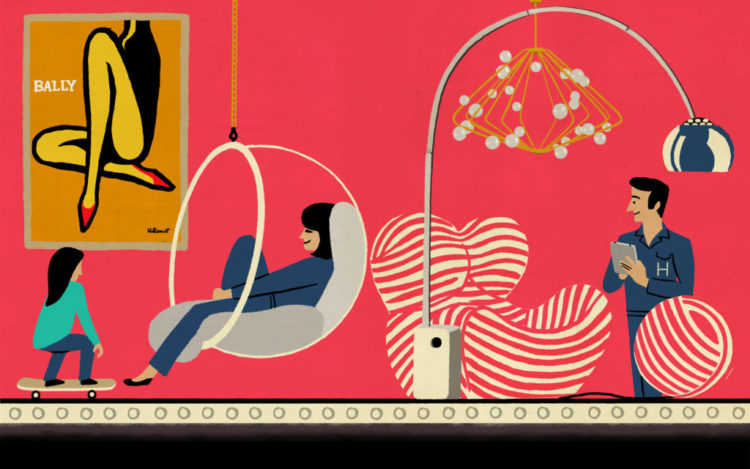 Meet HARTH, the new brand making subscription interiors cool
Adding personality to the home can be difficult as your individual tastes changes over time.
Innovative new interiors brand HARTH breaks this barrier, by providing the first platform that enables everyone to rent homewares. Today, consumers don't want to spend a lot of money on a product they later regret or even worse, is costly to upkeep or put in storage. HARTH presents an alternative way to style-up a living space, whether it's for a special event, or simply a short-term decor solution.
"We move around more than ever. Our needs change constantly. Our problem is rarely not having enough stuff, but having too much of the wrong sort. The interiors industry has to catch up with the realities of modern living," says Henrietta Thompson, HARTH co-founder and director.
What does this mean for consumers? Access to borrow one-off statement pieces, sculptures and artwork for any desired period of time without being tied to it. The company handpicks each piece from a global range of brands and designers, enabling easy access to new season designs from prestigious brands, as well as storied pieces and unique items that were previously a specialist area of sourcing. With a growing collection of 14,000 home products ranging from furniture, lighting, candlesticks to artwork, HARTH aims to offer stylish finds across a wide range of products.
The service also caters to consumers' growing environmentally consciousness: users are free to own less stuff, without having to compromise on adding newness to the home. Importantly, HARTH cares for each piece diligently, with a repair service to extend its lifespan. The full-service platform will launch in London later this year and is planning to expand to other cities internationally in 2019.
Want more? WGSN Lifestyle & Interiors subscribers can read about more design disruptors looking to change the way we shop, select and buy interiors in our new report, Interior Design Disruptors.
The post Meet HARTH, the new brand making subscription interiors cool appeared first on WGSN Insider.