How to Make a Statement this Holiday Season
Can you guys believe how quickly this year has flown by? It's pretty crazy. I really love this time of year though, and I'm so excited for all of the holiday parties and events that are around the corner. Usually, for holiday parties, I'll wear a classic dress like a wrap dress or a chic jewel-tone midi dress. However, this year, I wanted to go for a look that was a little more unexpected than the typical holiday dress.
I wanted to create a look from classic wardrobe items that are worth the investment, because they never go out of style. My trick for selecting timeless pieces is to find ones that always seem to perfectly walk the line between feminine and slightly edgy. This way, your look always feels fashion-forward and on-trend.
With this in mind, I thought it would be fun to create a holiday look that was exactly that – classic, feminine, and just a little bit edgy. Here, I wore a pair of red Paige Constance leather skinny pants (similar here and velvet version here). These pants are super flattering, and the slit on the inside of each ankle helps to elongate my silhouette. In order to really create a statement look, I added a Paige Ambrosine red zebra top (affordable here and here).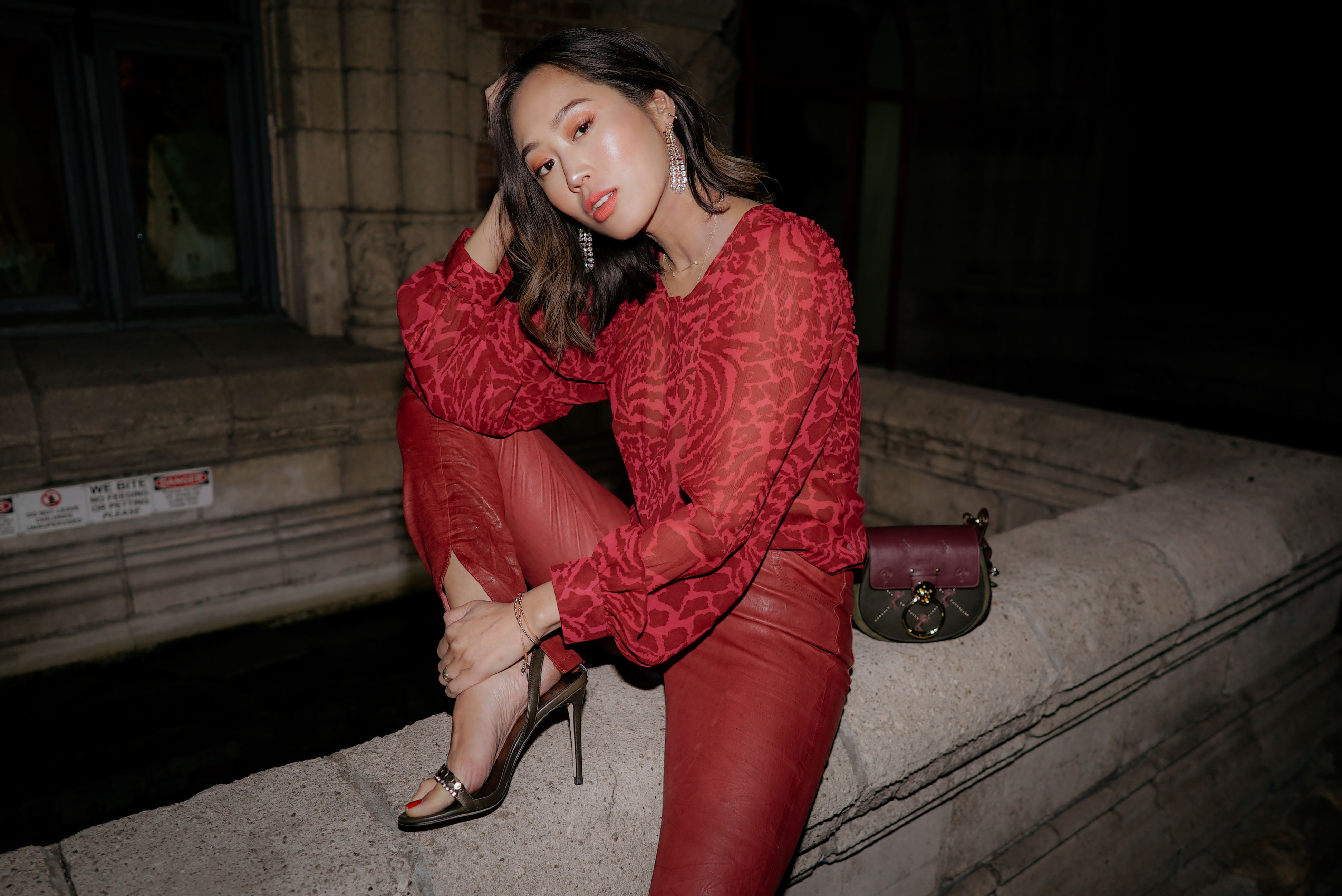 Turn on your JavaScript to view content
To create a full holiday look, I added a pair of Paige's new To finish off my look, I went with a That's my favorite thing about all of the pieces I put together for this look – they truly are worth the investment, because you can wear them in so many different ways for so many different seasons and occasions.
Turn on your JavaScript to view content
Turn on your JavaScript to view content
Turn on your JavaScript to view content
The article How to Make a Statement this Holiday Season was posted by Song of Style.
+ Read more articles on  Song of Style